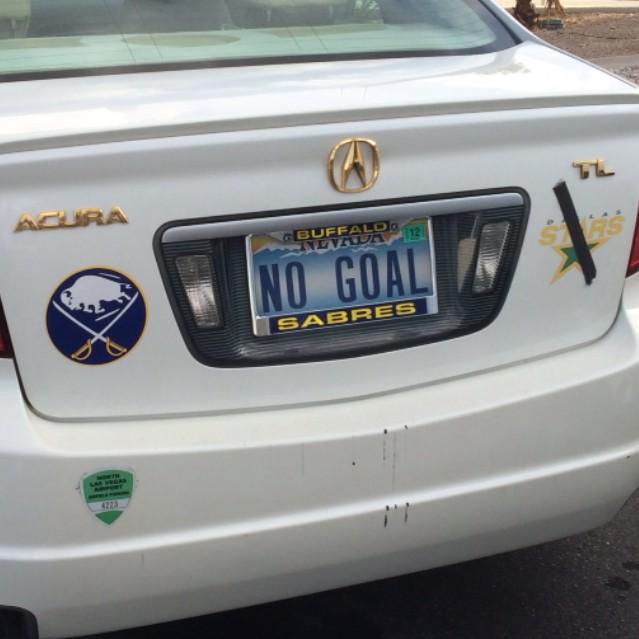 A memorable match for Bangladesh, for many reasons, such as their first knockout game at the World Cup ( ever ) and the robbery under the lights that put their lights out.
The second reason will be big news in Bangladesh for a while yet.
(If you drive down to Buffalo, NY, you'll still see cars with stickers and banners saying "No Goal". The No Goal in question robbed them of the Stanley Cup in 1999……)
Indian batting
Shikhar Dhawan
Started slowly, unfurled a couple of nice drives, was just settling in when he was smartly stumped. He rode the tight bowling without too much discomfort.
Rohit Sharma
Is this the "coming of age" that Sanjay Manjrekar asked him about? He played like Rohit Sharma should play, not how Rohit Sharma normally plays. I admit having butterflies once he crossed 35, but he surprised many (including, I daresay, himself) with the level of care and concentration he showed.
Yes, it was a 50-50 call on that no ball. It's over.
Virat Kohli
Was there briefly. This game wasn't about him.
Ajinkya Rahane
Hmm… he was strangely subdued and under pressure before giving up his wicket.
Suresh Raina
Now that was a good innings. He did two things, 1: he took the pressure off Rohit and 2. he transferred it to the Bangladesh bowlers. These 2 combined with his 60 odd turned the game, as much as the Bangladeshis turned on each other.
Ravindra Jadeja
Honourable mention, hit the fours needed. Was helped by the Bangladeshis playing like their usual selves and not like the team that beat England. Though, one would say, that it's not hard to beat England these days in an ODI.
Bangladeshi bowling:
Mashrafe Mortaza
What the hell was he doing bowling with the wind and still clocking 115kph?
Not impressed by either his bowling nor his decision to pull rank on young Taskin Ahmed.
His captaincy under pressure, when it counted, when a sane head was needed, degenerated into exasperated gestures and yelling and grandiose display of frustration.
Forgot his field placements and bowled a no ball because he didn't have enough fielders inside the circle. As a bowler AND a captain, it was his business to know where his fielder were and he didn't. Bowling: 1.5 / 5. Captaincy: 1.25 / 5, mostly for the first 30 overs of the Indian innings and for post match diplomacy.
Taskin Ahmed
For a 19 year old he has fire inside and is matched with skill and talent. He toiled into the minor gale, still managed to clock 140+ kph and had edges go into empty spaces. Expect lots more from this kid in the future.
Rubel Hossain
How's this for captaincy: you bring your fastest and most successful bowler so far in as first change. Fail! Rubel was quick and wily, and really had one poor over when Rohit and Jadeja were going full blast. Deserved better treatment from his silly captain.
Nasir Hossain
Here's a tip for teams hoping to beat India. Hire some innocuous offspin bowlers. At least 2 are needed. One who bowls it flat and keeps it tight and the other who spins it and takes wickets. Chances are the one who keeps it tight will also get wickets. About the only thing I have to say about Nasir is that he bowled 9 overs at 3.88.
Bangladeshi batting
Tamim Iqbal
Drop him, is my advice. When was the last time he did more than hit a wild 50 or so? When was the last time he hit a wild 50? He cannot be relied upon and will never get you big scores. Nor will he get you too many quick runs before he gets himself out.
Imrul Kayes
Not sure what he was doing. Now wait, he was doing what all the Bangladeshi batsmen do, watching the ball instead of his partner. Fine work from Jadeja had this little piggie crying wee wee wee all the way back to the pavilion.
Soumya Sarkar
Yet another Bangladeshi left hander, a pretty one too. I must say his batting impresses me. I saw him hit a 50 the other day and even in this game , he looks composed playing his shots.
However, he is guilty of the major Bangladeshi trait that lets them all down, believing he has "done enough". Mostly, I think, it means I've done enough to show the selectors that I should be selected again.
Tamim has it too, Sakib to some extent as well. Remember Ashraful? He too. This is the major cause for Bangladesh's lack of progress.
Mahmudullah
(Does he have another name?) Composer of two back to back centuries, he is a rarity in Bangladesh; a grafter, willing to work and build, not content to get a flashy 50. His dismissal was "controversial" as well. There are as many people right now slowing the footage down frame by frame to prove the triangular boundary marker flinched as Dhawan's foot touched as there those trying to prove it didn't. Expect "No Catch!" stickers in Dhaka soon.
The rest
The neat and compact Mushfiqur, Sabbir whose role in the team escapes me right now and Nassir Hossain got the regular 30's that Bangladesh normally get, but it was all over by then anyway.
Indian bowling:
Umesh Yadav
The BCCI really need to fly in a t-shirt with his name spelled right. Kept it right, tight and was rewarded with 4 wickets, two at the very end.
Mohd Shami
Started off badly and never really came back. Benefited by the Bangldeshi reaching for the self-destruct button as they do so often, still managed to get 2 wickets, one of them being the "No Catch!" and the other a spectacular dive from MS Dhoni. Is this going to be "The Leap that Won the CWC15′ ?
Mohit Sharma
It will interesting to see how he gets on against the Australians. His bouncer isn't that menacing as he bowls in the mid 130kph range. He was expensive this day.
Ravichandran Ashwin
Was tight and pushed the screws in tight and sealed the fast closing door on Bangladesh.
Overall
Bangladesh lost the match, because they fell apart under pressure. The captaincy was flawed and their best ever World Cup is now over.
I don't think Aleem Dar is going to be feted in Dhaka anytime soon.